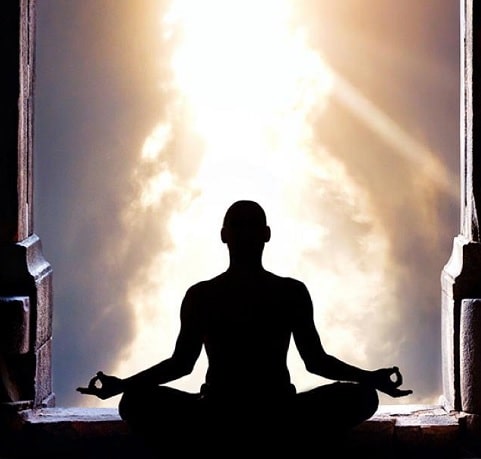 अथ योगानुशासनम्॥१॥
atha yogānuśāsanam||1|
Let us now begin the practice of yoga
– Patanajali Yogasutra I.1
Vedanta Spiritual & Holistic Retreat is honored to announce its collaboration with one of the oldest Yoga institutes in India, and first Yoga colleges in the world. Kaivalyadhama has kept great integrity and purity in developing its work in the ancient Sciences of Yoga and Ayurveda since 1924. It has strived to study, share and teach Yoga as it was taught in the ancient world by Patanjali and his predecessors.
Learn ancient traditional Yoga, in its most undiluted and purest form from the masters at Kaivalyadhama – one of the oldest Yoga Institutes in the world. Experience a one of its kind self-paced online course which goes beyond the various contemporary interpretations of Yoga and lays the foundation for your exploration into the study of Yoga.
Designed and executed by the finest and most experienced Yoga teachers, this exclusive online learning experience has been further combined with a flexible one-week onsite program that offers a certification from the renowned Indian Yoga Association (IYA).
By way of a simple, clear, but multi-dimensional approach, this beginner-level course covers fundamental teachings of the age-old wisdom of traditional Yoga. The different sessions spread over 15 hours explore textual, contemporary, and experiential study of Yoga's history, types, philosophy, spirituality, scientific aspects, and application. It follows a holistic integration of theory, chanting, and practice (including postures & breathing) into a unique online and onsite learning model. Sthāpanā lays the foundation for an in-depth inquiry into the rational and intellectual dimensions of traditional Yoga for bodily fitness, immunity, mental well-being, and self-discovery.
Medium of Communication: English
Course Format: 30 sessions of around 30 minutes each
Duration: Self-paced with 3 Month Access. Start anytime and learn at your convenience
Eligibility: The course is open to all. No prior knowledge of Yoga or Sanskrit is required. Must – do for all those interested in learning, studying, or knowing more about traditional and contemporary forms of Yoga.
Inclusions:
Engaging online video content
One week On site training at different locations after completion of online module
Assessment and certification on completion by Kaivalyadhama
Eligible for Indian Yoga Association Certification after completion of ONSITE module
Price/Cost: $56
Shri. Subodh Tiwari is CEO & Acting Secretary, Kaivalyadhama. In 1997 he decided to devote his life to the Kaivalyadhama Yoga Institute and to serve it. Being a nature lover at heart, he has implemented many environmentally friendly practices. His goal is to qualitatively enhance the life of an individual through the practice of yoga and enhance the quality of environment through human efforts.
Yogacharya Sandhya Dixit is one of the senior most teachers in Kaivalyadhama, Lonavala. She has an experience of 37 years in the field of yoga. She has actively conducted workshops and training camps at national and international levels.
Shri. R. K. Bodhe is a M.A. (Philosophy & Sanskrit), M. Phil. (Philosophy) Worked as Research Officer, Philosophico-Literary Research Department, Kaivalyadhama, Lonavla, for 30 years. He is invited for delivering talks, workshops at several universities and institutions.
Dr. Rajani Pradhan, working as an Assistant Professor, is a sincere student of Yoga and Vedanta. After completing MA in Yogashastra, she has done her Doctorate in Yogashastra from Kavi Kulaguru Kalidasa Sanskrit University Ramtek, Nagpur. She has cleared NET in January, 2018.
Dr. Sharadchandra Bhalekar is an ayurvedacharya and has done his masters in counselling and Psychotherapy (M.S. con-psy). He has been working as an Principal I/C at Gordhandas Seksaria College of Yoga & Cultural Synthesis, Kaivalyadhama, Lonavala.
Dr. Rajeshwar Mukherjee is the Assistant Director and Head of the Philosophical Research Division of Kaivalyadhama. Additionally, he is also serving as the Registrar at the GS College of Yoga, Kaivalyadhama.
Mr. Dilip Dauneria working in field of yoga since 2011 and associated with Kaivalyadhama Mumbai as lecturer. Presently Pursuing Ph.D. from Mumbai University. He conducts lectures and talks on various topics of yoga globally. Represented Kaivalyadhama for workshop at Indian army camp Dokhlam Sikkim for Indian army officers. Invited by Mahidhol University Thailand for lecture on Patanjali Yoga Sutras. Cleared NET in 2018 with BE(E&TC), DYED, MSC in Yoga
Dr. Praseeda Menon has been working with the Scientific Research Department, Kaivalyadhama Yoga Institute, Lonavala, as a Research Officer in Psychology since 2013. She completed her Ph.D. in Industrial Psychology from Savitribai Phule Pune University.
Dr. R. S. Bhogal is a post graduate in psychology and has many years of research and teaching experience.
He is the author of
i) Psychophysiology of Traditional Yoga (in Korean)
ii) Yoga and Modern Psychology (in English and German)
iii) Yoga and Mental Health and Beyond (English)
Yoga theory takes time and its online. Thus you will have access to the content for 3 months. If after 3 months you still need access then write to us and we will extend it for a small fee.