Full Moon Gazing Retreat Recalibrating the Heart
Dates: 11th to 14th August 2022 | Duration: 4 days / 3 nights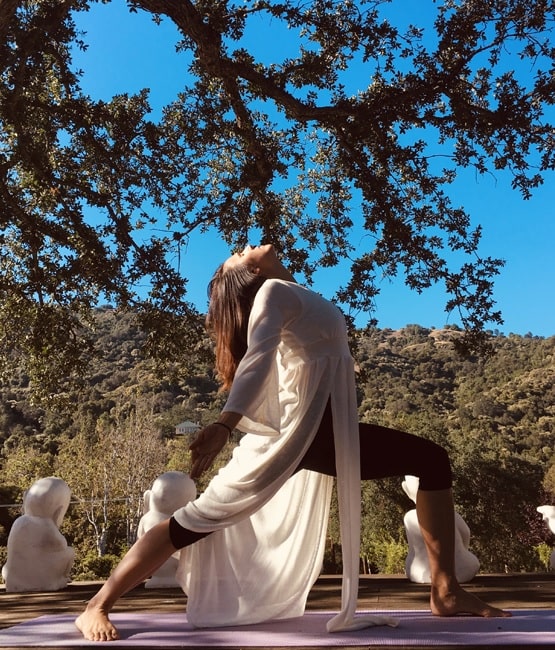 This Heart Opening and Wellness Retreat is designed for those seeking a deeper connection to their interior life while awakening to the language of their body's life-force. This Full Moon Retreat will penetrate your physical, energetic, mental and emotional layers as we combine sessions of breathing, guided meditations, deep restorative stretching, gentle yoga, chi gong, free-flowing mindful movement, Forest Bathing/Moon Rise gazing and dancing. In the modern world, lack of movement and our sedentary lifestyle promotes stagnation and improper function of our bodies.
When coupled with unhealthy mental and emotional patterns we disconnect from the core of who we are and our purpose here on Earth. This has a daily effect on our body's electromagnetic field, leading to poor quality of health, dysfunctional relationships and the epidemic of dis-ease we face collectively now. By using mindful movement, meditation and other self-awareness practices we learn to establish emotional balance, clarity and peace. These practices become skills we can use to balance the electromagnetic field within our body. Your guides Oxana and Kristin combine years of experience, training and living through Yoga, Therapeutic Yoga, Biomechanics, Chi Going, Dance, Meditation, Natural Movement and more. They look forward to RE-minding you of the call of your own heart's desire as you embark on a long weekend of Play and Rejeuvenation together in Nature.
All prices include Accommodations, Course Material & Organic Vegetarian Meals. *Limited work trade/financial assistance available
Conscious Movement Therapy: Kristin aims to be "In Service of Life", the process of transformation, and loves being a guide for anyone on the path of enriching, healing or deepening the mind body experience. Her techniques for sharing the importance of movement, breath and developing presence with an understanding of the science and philosophy supporting each, is accessible for all body's and mind's. Her teachings are infused with a deeper knowledge and mindfulness born of her decades of devotion to the life-style and study of Yoga, Natural Movement, Biomechanics and Vipassana meditation. She is an E-RYT 200/RYT 500 registered instructor with Yoga Alliance, C-IAYT Certified Yoga Therapist with the IAYT, and C-RES Certified Restorative Exercise Specialist in Katy Bowmans "Nutritious Movement" program.
To learn more please visit:
https://knowtheself.net
Oxana is a free spirit, has lived in two countries and traveled the world. Her diverse life experiences allow her to bring personal stories and challenges she overcame into her teachings and guidance. She sees life from a bird's eye view and is passionate about inspiring others to live their lives to their fullest potential. Her teaching style is gentle, and infused with what she calls "practical spirituality" that she has been embodying for the majority of her life. With 38 years of background in dancing, 24 years of personal yoga practice, 12 years of qigong and meditation, a 200 HR YTT through Bhakti Center in New York City, and a Life Coaching certificate, Oxana gently guides others into the depth of self-knowing on mental, emotional and physical levels activating the alchemy of oneself.
To learn more please visit:
https://oxanabeam.com