March 21, 2021 12:00 am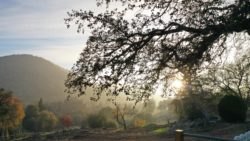 Ipsalu Level 1 Cobra Breath Couple's Retreat
With Senior Ipsalu Teacher: Nayano
~ 7 days / 6 nights to Bliss ~ March 21st to 27th 2021
Beyond the field of heightened sexual pleasures is a depth of love so rare and sweet, a mystery tasted by very few…it is the drink of water your soul has been thirsting for through lifetimes.
A Spiritual Center is the Core of a Blissful, Divine Relationship. Are You Ready to Rise in Love? To Build a Bridge between Your two Hearts & then Cross over this Bridge into Your Highest Human Potential? To Completely Disappear into Oneness? And to Co-Create a Beautiful & Magical Life Together?
Learn an ancient and juicy practice that will continually evolve and awaken your consciousness. As you take this practice into your daily life together you will cultivate trust, a new relationship to truth, playfulness and an ever-deepening love.
YOU WILL LEARN TO:
Connect your sexual energy with spirituality & expand your heart.
Transmute sexual energy to rejuvenate the body & stimulate creativity.
Prepare to awaken Kundalini safely using Cobra Breath.
Express both the shadow and light sides of your divine humanness.
Surrender to removing energetic blocks at a cellular level in your body, heal stored emotions, and open to great pleasure and intimacy in life and with your beloved.
Open yourself to manifest your heart's longing.
Learn and practice conscious communication ~ speaking from your heart.
Discover ways to create a safe, loving and playful life together.
Tuition includes Lodging, Organic Meals & Study Materials: Early Registration by January 31st 2021~ $3950 per couple / After February 1st~ $4200 per couple.
This is exclusive retreat limited to 5 couples
To book your place please send a deposit of $500 with your name By PayPal to email : info@vshr.org or mail a check to Vedanta Spiritual & Holistic Retreat, HC 4 BOX 217 Porterville, CA 93257
Questions: Nayano Burdine beachvegan@bellsouth.net and Registration Deepak deepak@vshr.org
Categorised in:
This post was written by admin