The Yoga for Health Institute presents "Beyond Cancer – Healing the Whole Being," an immersive in-person yoga retreat tailored for post-cancer treatment recovery. Our expert team equips cancer survivors with valuable insights, tools, and practices to navigate the emotional and physical aftermath of treatment. Over the course of 21 days, this intensive retreat aims to educate, empower, and guide participants in harnessing their innate healing potential, fostering a renewed sense of equilibrium across mind, body, and spirit.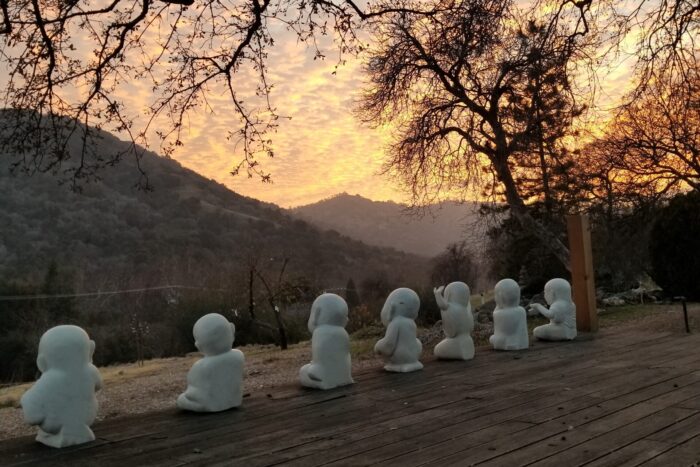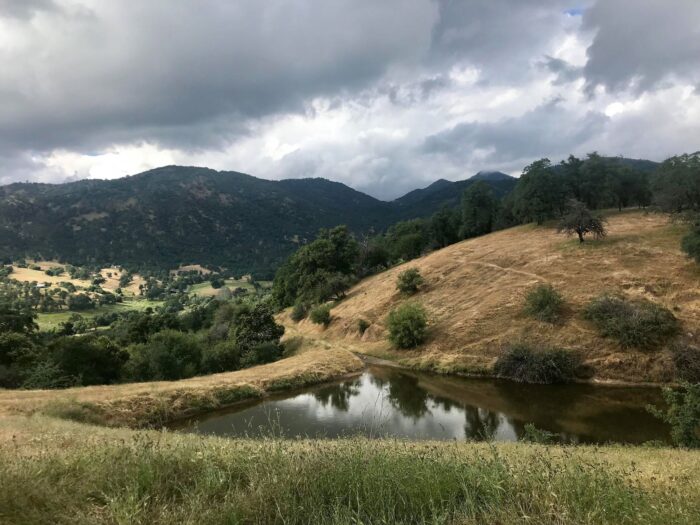 A significant void in global cancer healthcare systems has come to our attention. Individuals battling cancer often endure prolonged treatment periods, which frequently lead to pronounced side effects including tension, pain, neuropathy, physical fatigue, cognitive challenges (like brain fog), depression, mental disarray, and short-term memory loss. Once treatment concludes, physicians often declare their efforts finished, leaving patients with minimal support. Regrettably, over 80% of patients grapple with substantial side effects post-treatment, sometimes unaware due to the gradual development of these issues over an extended duration.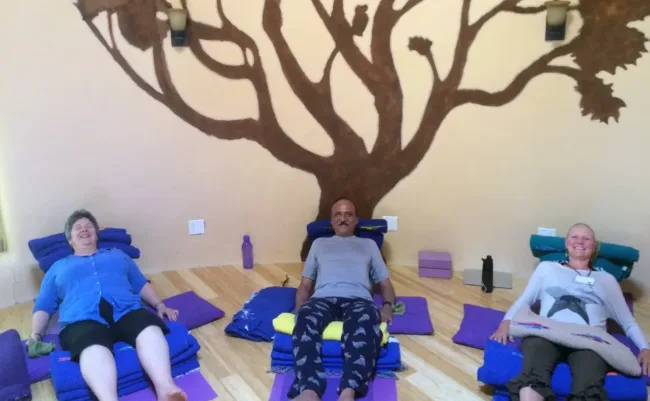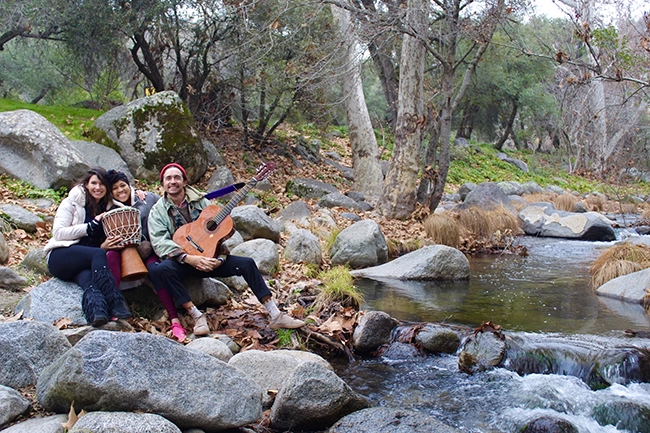 Our mission is to bridge the existing gap within the cancer healthcare system. We are dedicated to equipping patients with the necessary tools and resources for a comprehensive healing journey encompassing their body, mind, and emotions. Our aim is to rekindle the vitality and enthusiasm in the lives of cancer survivors, instilling them with newfound vigor and fresh beginnings.
The "Beyond Cancer – Healing the Whole Being" retreat is meticulously designed for individuals who have triumphed over cancer treatments and are eager to swiftly restore their well-being. Rooted in the wisdom of yogic science, our intensive retreat focuses on empowering patients to effectively manage their conditions and alleviate associated symptoms. Through the integration of yogic practices such as pranayama (breath management techniques), guided meditation, chanting, mudras, and bandhas (yogic locks), as well as the profound relaxation of Yoga Nidra and gentle yogic postures (asanas), we facilitate a seamless incorporation of these practices into each patient's daily routine.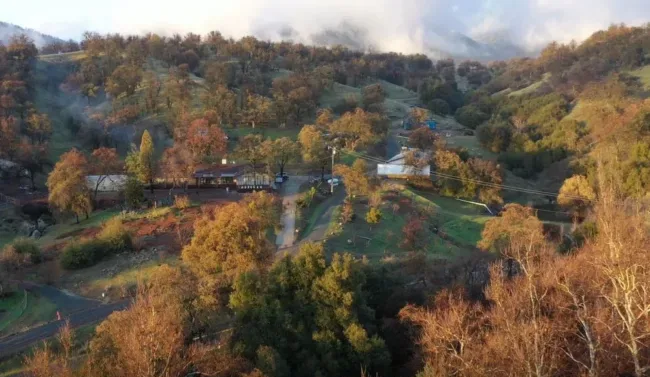 The philosophy of yoga sees human as the being existing on many systemic levels – body, energetic, emotional, mental and spiritual. The balance in-between these levels mean good health, lack of balance means disease. Yoga therapy addresses all these levels through many evidence based yogic tools that are taught in the program.
Join us for the experience of a lifetime.
During the first week, we delve into the introduction and practice of various yogic techniques. These include pranayama, meditation, restorative yoga featuring mudras, asanas, yoga Nidra, and chanting. Our selection of practices is rooted in research-backed evidence and is enriched by practical experience. Additionally, we offer enlightening lectures on the intricate anatomy and physiology of yoga, enhancing the depth of understanding.
In the second week, our focus remains on yogic practices, totaling 5 hours daily, which are tailored to each individual's specific needs and capabilities. Our insightful lectures delve into carcinogenic factors within diet, lifestyle, mindset, and environmental toxicity, with a notable emphasis on natural detoxification methods. As the week concludes, participants compile their personalized "Fridge List," outlining the healthy changes they intend to implement upon returning home.
In the third week, we unveil the Life Mandala—an introspective and meditative journey that involves revisiting one's core belief system and reigniting connection with innermost desires. Simultaneously, this week entails a comprehensive review and preparatory phase for reintegration into daily life. Reflecting the progress made during the retreat, participants receive customized "take-home" yogic exercises, which they practice independently under the guidance of our instructors.
testimonials of participants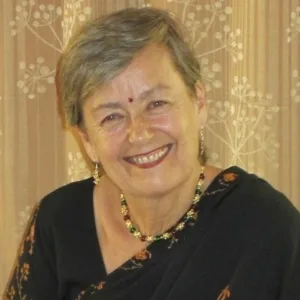 Lee Majewski, MA, DYEd, C-IAYT is an author and founding director of Yoga for Health Institute, a non-profit organization located in Toronto, Canada. She is also a visiting Senior Yoga Therapist at Kaivalyadhama Yoga Institute in India. Her own journey through cancer brought home the value of ancient Yogic methods and resulted in creating a unique healing, residential and online, retreat Beyond Cancer. As a result of program effectiveness and being the first of its kind, Beyond Cancer has received an influx of international recognition. Apart from India, the Beyond Cancer retreat is offered in Australia, North America and Europe.
Lee is recognized internationally as an expert yoga therapist in cancer care and psychosomatic chronic diseases. Apart from conducting the workshops and retreats personally and online, she travels internationally sharing her expertise and running Beyond Cancer retreats.
Lee is passionate advocate for Yoga therapy place in healthcare and in the community worldwide.
Her expertise in Yoga therapy is captured in "Yoga Therapy as a Whole Person Approach to Health", and available on Amazon.
Lee lives and has private yoga therapy practice in Toronto, Canada, serving clients
internationally via online platform . She can be contacted via email info@yogaforhealth.institute.
Registration process & costs
Registration process:
Before you make the final decision of registering to participate, we would like to give you an opportunity to know more about us and ask any questions about the program. To do that please click on "REGISTER NOW" button below, fill in the basic info and send it to us. We will contact you to set up the zoom call to discuss your cancer journey, explain the process of the retreat and see if the retreat may be beneficial for you.
Price:
The price is highly subsidized due to the generosity of our alumni and our donors. The fee covers housing, meals, the program and materials. We also aim at not turning away anybody for lack of funds. To that effect limited scholarships are available.
Program fee: Early Bird Price until December 31st 2023 is US$8,400, after that $8,800.00.
Down payment of $1000 will secure your place with the rest to be paid by 60 days prior to start of the program.
There will be a maximum of 8 participants
Research and Articles Published